Published on May 23, 2017
Daniel R. Coats, director of national intelligence, and Marine
Corps Lt. Gen. Vincent R. Stewart, director of the Defense Intelligence Agency, testify before the Senate Armed Services Committee, May 23, 2017.
"I don't feel it's appropriate to characterize conversations with the president," Director of National Intelligence Daniel Coates told the Senate Armed Services Committee on Tuesday.
Coates was called before the committee to discuss worldwide threats, but the first question – from Committee Chairman Sen. John McCain (R-Ariz.) — dealt with the latest leak to the Washington Post intended to undermine the Trump presidency.
Video courtesy Department of Defense
Former CIA Director Brennan testifies on #Russia before @HouseIntelComm – LIVE on C-SPAN3http://cs.pn/2rMhwLt  pic.twitter.com/Xjw0iCSkLp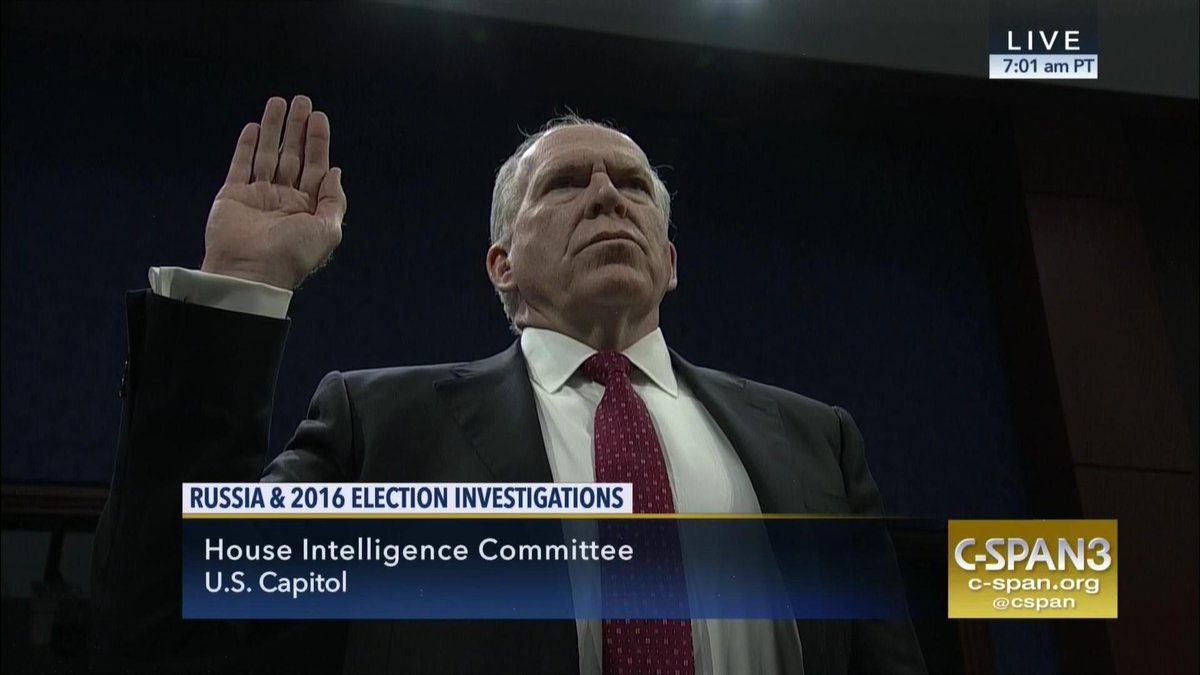 Signed in as mikenova
Share this story on NewsBlur
Shared stories are on their way…
–
Saved Stories – None
5 takeaways from intel leaders' Trump testimony

Current and former U.S. intelligence leaders made it clear on Tuesday that they have little interest in helping President Donald Trump escape the scandal surrounding his campaigns ties to Russia.During three congressional hearings, the leaders lent new weight to questions about whether Trumps campaign aides colluded with Russian officials to influence the presidential election providing yet another setback as the White House seeks a reset during Trumps foreign trip.

Former CIA Director John Brennan said U.S. intelligence agencies had picked up contacts between Russia and people involved in Trump's campaign, and left open the possibility that Russian officials may have been successful in recruiting some of the aides.

Across Capitol Hill, Director of National Intelligence Dan Coats declined to comment on a Washington Post report that Trump had asked him to deny evidence of Russia collusion, though Coats left the door open to answering such questions in the future. And National Security Agency chief Adm. Mike Rogers did nothing to douse the Post's allegation that Trump had made a similar request to him as lawmakers failed to ask him a single question about the issue.

Here are POLITICOs takeaways from Tuesdays hearings:

Brennan adds to Trumps troubles

Republicans on the House Intelligence Committee asked Brennan repeatedly whether he had seen evidence of collusion between Trump aides and Moscow seemingly hoping that Brennan, like former Director of National Intelligence James Clapper before him, would say he had not seen direct evidence.

But Brennan took a different tack, saying he had seen contacts between Russia and "U.S. persons" that concerned him, and that these contacts had been passed to the FBI for investigation. This was the most direct acknowledgment yet by a current or former U.S. official that investigators believe Russia sought to recruit Americans to help affect the 2016 election.
The remarks also lend some additional heft to the Russia investigations being conducted by the FBI and House and Senate intelligence committees, which Trump has sought to dismiss as a witch hunt.

"I encountered and am aware of information and intelligence that revealed contacts and interactions between Russian officials and U.S. persons involved in the Trump campaign that I was concerned about because of known Russian efforts to suborn such individuals," Brennan told lawmakers. "And it raised questions in my mind again whether or not the Russians were able to gain the cooperation of those individuals."

Republicans get backup on leaks

The Brennan hearing wasnt all bad news for Trump. The former CIA chief took a hardline stance on government officials who have leaked classified information to the news media, saying the leakers need to be tracked down.

"These continue to be very, very damaging leaks, and I find them appalling, Brennan said.

During a House Intelligence Committee hearing in March, Republicans took heat for focusing on leaks rather thanon Russias election meddling and possible collusion with the Trump campaign. Republicans appeared cognizant of this criticism on Tuesday, with Rep. Trey Gowdy (R-S.C.) saying he wanted to save his leak questions until the end of the hearing.

After the hearing, the White House issued a statement touting Brennans remarks on leaks.

Even Obama's CIA director believes the leaks of classified information are 'appalling' and the culprits must be 'tracked down,'" said a White House spokesperson.

Coats willing to talk, just to a different panel

The first question Tuesday at the Senate Armed Services Committee's hearing with Coats was about the Posts report the night before, which said Trump had asked him and Rogers to publicly deny evidence of cooperation between his campaign and Russia.

I don't feel its appropriate to characterize discussions and conversations with the president, Coats responded.

But asked later if hed be willing to divulge such talks with the Senate Intelligence Committee which is spearheading the probe into Russias election-year meddling and possible ties to Trumps team the nations top spy changed his tune.
I do believe that the information and discussions that I've had with the president are something that should not be disclosed, said Coats, who had vowed to cooperate with the inquiries during his confirmation hearing. On the other hand, if I'm called before an investigative committee, I certainly will provide them with what I know and what I don't know.

The former Indiana Republican senator said he had no documents to make relevant to the intelligence panels or to Robert Mueller, the former FBI director whom the Justice Department tapped as the special counsel overseeing its Russia investigation.

Senate Democrats look to keep intelligence controversies alive

Armed Services Democrats repeatedly tried to draw Coats into criticizing Trumps decision to share classified intelligence possibly from Israel with senior Russian officials in the Oval Office earlier this month.

Sen. Kirsten Gillibrand (D-N.Y.) and other lawmakers asked if the disclosure would affect intelligence sharing with other U.S. allies.

I've not seen anything that would lead to that conclusion, Coats replied.

Defense Intelligence Agency chief Lt. Gen. Vincent Stewart backed up the claim at the same hearing. That brought a rebuke from Chairman John McCain (R-Ariz.): Theyre very worried, general.

Democrats also latched onto another evasive answer from Coats as evidence that the spy chief was aware of pressure from the president on the intelligence community to disavow the government's Russia investigation.

While Coats wouldn't comment broadly on the allegations that Trump tried to stifle the FBIs investigation, the intelligence leader also wouldn't actively deny that he had discussed the issue with Rogers.
That is something that I, um, would like to withhold, that question, at this particular point in time," he said in response to the query from Sen. Richard Blumenthal (D-Conn.).

Panel Democrats took the response as a de facto yes, though McCain skewered that interpretation.

Maine Sen. Angus King, an independent who caucuses with the Democrats, also pried out of Coats that the intelligence community has not begun what is often called a bomb damage assessment of the ramifications of Trump sharing the secret information with the Russians.

Rogers gets off easy

Comparatively, lawmakers treated Rogers with kid gloves during his testimony before a House Armed Services subcommittee.

None of the panel members asked about Trumps reported requests during the 75-minute session, which dealt with the military's U.S. Cyber Command budget proposal for the 2018 fiscal year. Rogers offered no comments about the accuracy of the Posts story during his opening statement or in any of his answers.
Morrissey Rips British Politicians after Manchester Attack: Petrified to Admit Islamic Extremism Behind Terror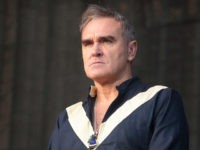 Musician and songwriter Morrissey angrily excoriated British politicians following Monday night's deadly terrorist attack at a pop music concert in Manchester, England, claiming that it is easy for politicians to say they are "unafraid" and to remain resolute while failing to address the root causes of terrorism and hiding behind their own robust security.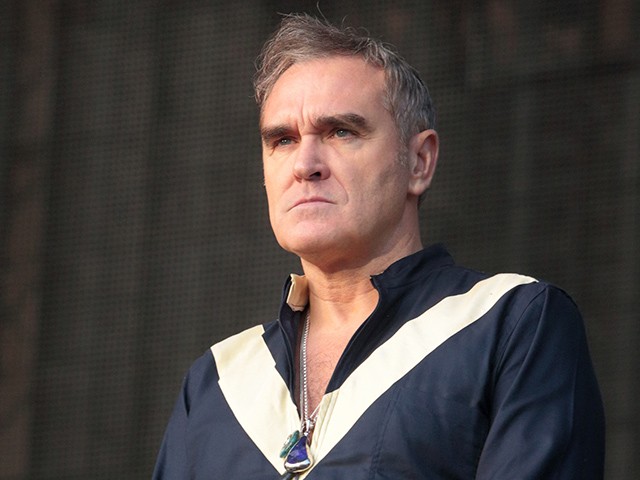 This is now LIVE on C-SPAN3. https://twitter.com/cspan/status/867104325503528961 
This is now LIVE on C-SPAN3. https://twitter.com/cspan/status/867104325503528961 …
CIA ex-chief cites signs of possible Trump campaign ties to Russia

WASHINGTON (Reuters) – Former CIA Director John Brennan said on Tuesday that he does not know whether President Donald Trump's 2016 presidential campaign colluded with Russia but that he saw "information and intelligence that was worthy of investigation."
Amid opposition, Trump makes low budget request for Mexico border wall

WASHINGTON (Reuters) – President Donald Trump is asking Congress for $1.6 billion to begin building a wall along the border with Mexico, far short of the amount needed for a project sharply criticized by Democrats and even some conservative Republicans.
Trump budget proposal would dramatically cut foreign aid

WASHINGTON (Reuters) – U.S. President Donald Trump's proposed budget would slash nearly a third in funding for diplomacy and foreign aid including global health and food aid, peacekeeping and other forms of non-military foreign involvement.
Trump proposes deep U.S. spending cuts in Mexico, Central America

MEXICO CITY (Reuters) – President Donald Trump on Tuesday proposed drastically slashing U.S. foreign aid spending in Mexico and Central America, which are struggling with drug violence, graft and poverty that prompts many from the troubled region to migrate north.
Senate panel says it will subpoena Michael Flynn businesses

WASHINGTON (Reuters) – The leaders of the U.S. Senate Intelligence Committee said on Tuesday they would subpoena two of former national security adviser Michael Flynn's businesses after Flynn declined to comply with a subpoena for documents in the panel's Russia probe.
Trump retains Marc Kasowitz as private attorney for Russia probe: Fox Business

WASHINGTON (Reuters) – President Donald Trump has retained Marc Kasowitz as his private attorney for the special counsel's probe of alleged Russian meddling in the U.S. election and possible ties between the Trump campaign and Moscow, a Fox Business Network reporter said on Twitter on Tuesday.
U.S. lawmakers gear up to block Trump plan to slash oil stockpile

WASHINGTON (Reuters) – A Trump administration plan to sell off half the U.S. emergency crude oil stockpile to help balance the budget faces opposition in Congress, with lawmakers from both parties worried the proposal would undermine the drilling industry and make the country vulnerable to supply shocks.
Trump told Russian diplomats that firing 'nut job' Comey from FBI relieved 'great pressure,' report says
Trump's message to Arab leaders: Do more to fight extremism

Citing what he called a battle between good and evil, President Trump urged a summit of Arab leaders Sunday to do far more to fight extremism and terrorism, refining his harsh anti-Muslim campaign rhetoric for a joint call to arms in the birthplace of Islam.In the first major foreign policy…
Politics Podcast: Trump's Path Forward – FiveThirtyEight
Politics Podcast: Trump's Path Forward

FiveThirtyEight

After the appointment of a special counsel to investigate possible ties between President Trump's campaign and Russia, can the White House return to business as usual? The FiveThirtyEight

Politics

podcast crew looks at whether past presidents have been …
The Intractable Politics of Impeachment: New at Reason – Reason

Reason

The Intractable Politics of Impeachment: New at Reason

Reason

The litany of potentially impeachable offenses by Donald Trump grows longer by the day from the possible violations of the foreign emoluments Dump Trump heartsmindears via Foterclause to firing a sitting FBI director investigating the "Russia thing.
Statement on coverage of Seth Rich murder investigation – Fox News
Mahmoud Abbas, Donald Trump, and the Politics of Peace – The New Yorker
Obama's White House photographer trolls the Trumps' hand-holding failures on Instagram

"Holding hands," Pete Souza wrote in a succinct caption.
Trump calls Kim Jong Un a madman with nuclear weapons, according to transcript of Duterte call

Trump also told Duterte he is doing an unbelievable job on the drug problem during call.
Fox News retracts unfounded story about DNC staffer's death

Days after it was debunked, Fox News retracted on Tuesday an unfounded story it ran last week alleging that the 2016 death of a Democratic National Committee staffer may have been a murder in retaliation for communicating with the website WikiLeaks. According to D.C. police, the staffer, Seth Rich, was killed last summer during a robbery attempt, but a conspiracy theory has circulated online claiming that he had really been murdered because he leaked DNC emails to WikiLeaks. The police have said there is no evidence to support the claim, and Richs family also denied that Rich had communicated with anyone from WikiLeaks before his death.

But Fox News picked up the story and ran an article about it online, and conservative host Sean Hannity promoted the unfounded claims on his primetime program and through social media, spurring widespread condemnation from other media.

The network released a statement Tuesday afternoon saying that the May 16 story was not initially subjected to the high degree of editorial scrutiny we require for all our reporting.

Upon appropriate review, the article was found not to meet those standards and has since been removed, the statement said. We will continue to investigate this story and will provide updates as warranted.
The statement did not mention Hannity, who as recently as Tuesday afternoon had continued to share tweets about it.

On Monday evening, he shared a link to a Daily Beast story reporting that other Fox News employees were dismayed by his embrace of the unfounded story and indicated that he had no regrets. Very interesting, he wrote. My heart is not troubled in the least.Richs family thanked Fox for retracting the story in a statement sent through a spokesman on Tuesday.

The family would like to thank Fox News for their retraction on a story that has caused pain and anguish to the family and has done harm to Seth Richs legacy, the family said. We are hopeful that in the future that Fox News will work with the family to ensure the highest degree of professionality and scrutiny is followed so that only accurate facts are reported surrounding this case.
Trump Meets With Abbas, but Progress on Peace Remains Elusive

The United States president offered no vision of what such a deal would look like or even the process he would take to achieve it.
Former C.I.A. Chief Reveals Mounting Concern Over Trump Campaign and Russia

John O. Brennan, the former director of the C.I.A., offered the fullest public account yet of how the federal investigation into Russian election meddling began.
Proposed Rules Would Allow U.S. to Track and Destroy Drones

Organic farmers in Colorado use a camera-equipped drone to survey their fields. The Trump administration is seeking the authority to track and destroy any type of drone over domestic soil.
Victorian Culture

Towson University professor Akim Reinhardt teaches a class about Victorian Era culture in the United States in the last half of the 19th century.
Download audio: http://podcasts.c-spanvideo.org/trimmed/program/047/471480/program.471480.MP3-STD.mp3
1776 Pennsylvania Constitution

Messiah College professor John Fea teaches a class about the people and ideas that shaped the Pennsylvania Constitution, written in 1776.
Download audio: http://podcasts.c-spanvideo.org/trimmed/program/047/471713/program.471713.MP3-STD.mp3
1968 Presidential Election

University of Washington professor Margaret O'Mara teaches a class about the 1968 presidential election and the events that affected the outcome.
Download audio: http://podcasts.c-spanvideo.org/trimmed/program/046/469604/program.469604.MP3-STD.mp3
–
Shared NewsLinks Review
–
Next Page of Stories
Loading…
Page 2
Published on May 23, 2017
Director of National Intelligence Dan Coats gave a non-answer when directly asked by Sen. John McCain (R-AZ) if the Washington Post reporting that President Trump asked Coats to publicly say there was no collusion with the Russians was true.