I think, Mrs. Clinton is absolutely correct about the Russian "personal vendetta" against her. When I reviewed information (available on the Internet) about Mrs. Clinton's illness, described as a "concussion" and "post-concussion syndrome", I got the impression that her illness started earlier, and with the gastrointestinal symptoms, which led me to suspect that Mrs. Clinton was possibly poisoned (most likely by her geopolitical opponents). Postconcussion syndrome takes years to develop, and usually, it is caused by the series of the repetitive injuries or the single severe injury. Her symptoms, as I understood from the descriptions, were more consistent with the initial gastrointestinal illness. Dr. Omalu's impressions are in the same vein, although it would be interesting to learn if he bases them strictly on the history and symptoms of the illness, namely its clinical picture; or if he had access to the para-clinical studies such as MRI and CAT scan, which made him doubt the diagnosis of the post-concussion syndrome. 
"In December 2012 Clinton was hospitalized for a few days for treatment of a blood clot in her right transverse venous sinus.[364] Her doctors had discovered the clot during a follow-up examination for a concussion she had sustained when she fainted and fell nearly three weeks earlier, as a result of severe dehydration from a viral intestinal ailment acquired during a trip to Europe.[364][365] The clot, which caused no immediate neurological injury, was treated with anticoagulant medication and her doctors have said she has made a full recovery.[365][366][m]" 
The References on the subject of H. Clinton's health:
Was Hillary Clinton poisoned? – GS
I think it is a valid hypothesis, and it needs further exploration, to enhance our understanding of the related events. 
Was the comprehensive battery of toxicology tests done? 
I would think that the modern intelligence services possess poisons that cannot be detected by the toxicology tests. 
This issue is important also for prevention purposes. 
The suspects should not include the Russians only. Mrs. Clinton had enough enemies in the Middle East also, especially among those enraged by her liberal pro-women and pro- LGBT agenda. Other sets of motivations might include the revenge for Gadaffy death. 
The specifically designed and targeted bacteriological weapon is also a distinct possibility, and not entirely from the realm of science fiction.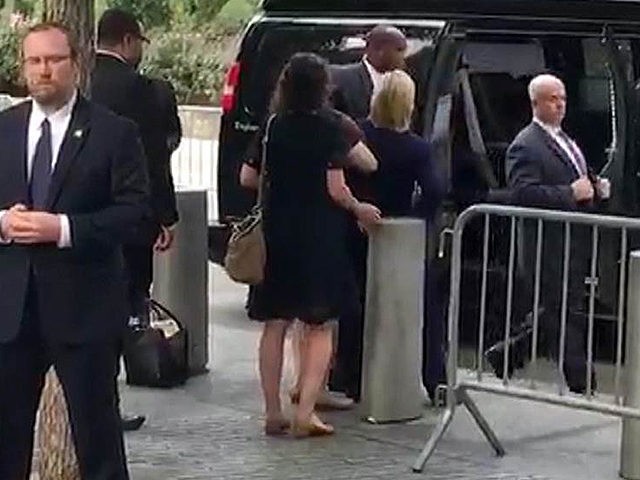 Recalling the rather puzzling episode a year ago, when Mrs. Clinton almost fainted at 9/11 commemoration day, I would think that the use of some portable thermal or similar type of the hidden weapon directed specifically at Mrs. Clinton, cannot be ruled out, excluded, disproven, and should not be disregarded, for many reasons. 
Michael Novakhov 
9.13.17
__________________________________