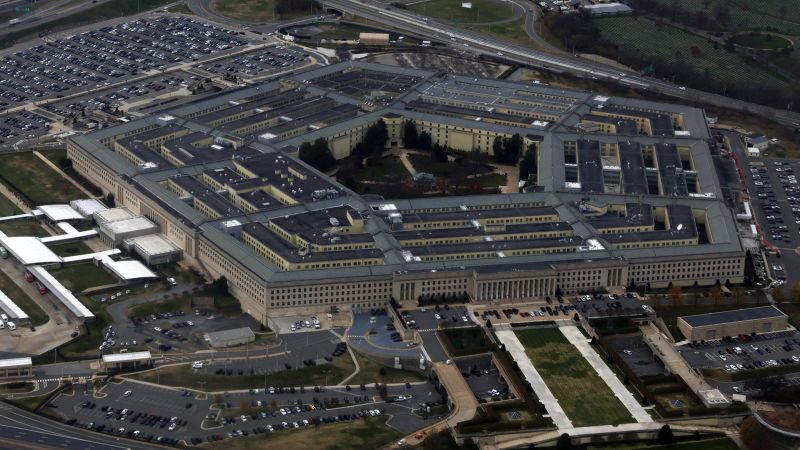 The Department of Justice has opened an investigation into the leaks of a trove of apparent US intelligence documents that were posted on social media in recent weeks.
The investigation comes as new documents surfaced Friday covering everything from US support for Ukraine to information about key US allies like Israel, widening the fallout from an already alarming leak. The Pentagon on Thursday said it was looking into the matter after social media posts of apparently classified documents on the war in Ukraine had emerged.
The additional leaked documents that surfaced Friday appeared to contain classified information on topics ranging from the mercenary Wagner Group's operations in Africa and Israel's pathways to providing lethal aid to Ukraine, to intelligence about the United Arab Emirates' ties to Russia and South Korean concerns about providing ammunition to the US for use in Ukraine.
It is unclear who is behind the leaks and where, exactly, they originated.
"The Department of Defense is actively reviewing the matter, and has made a formal referral to the Department of Justice for investigation," deputy Pentagon press secretary Sabrina Singh said Friday.
A Justice Department spokesperson told CNN that the department has "been in communication with the Department of Defense related to this matter and have begun an investigation," declining to comment further.
Some of documents reference classified information from the CIA. A CIA spokesperson told CNN Friday, "We are aware of the social media posts and are looking into the claims."
Images of some of the documents – which include estimates of Russian casualties and a list of Western weapons systems available to Ukraine – were posted to the social media platform Discord in early March, according to screenshots of the posts reviewed by CNN.
"This sh*t was sitting in a Minecraft Discord server for a month and no one noticed," Aric Toler, a researcher at investigative outlet Bellingcat who traced the timeline of the posted documents, told CNN. Minecraft is a popular video game.
It wasn't until this week that the leaked documents started to gain more attention after someone posted a portion of the documents to 4chan, a web forum popular with extremists, and then a Russian speaker posted an altered version of one of the documents on Telegram, Toler said.
US officials believe someone altered that document to make the estimated number of Ukrainians killed in the war far higher than it actually is.
The Pentagon said Thursday that it was aware of the social media posts and it was investigating the matter.
On Discord Friday, speculation and paranoia were rife, with some users wondering if they could get in trouble for re-posting the documents now that the US government is investigating the matter. A user who posted photos of the documents on March 1 appeared to have deleted his accounts on Twitter and Discord.
"The fact that unedited and edited – doctored – versions of some files are available online makes me skeptical that this is a professional Russian intelligence operation," Thomas Rid, an expert on state-backed information operations, told CNN.
Historically, if an intelligence agency has access to classified material from an adversary and decides to falsify some of the material, they typically don't make both versions of those documents public, said Rid, who is a professor at Johns Hopkins University's School of Advanced International Studies.
"That only makes it easier to detect the facts, and thus defeats the purpose," Rid said.
There is concern, however, that the leaked documents could have real-world impact.
"If real, the leaking of these documents can do significant damage to Ukrainian counteroffensive since this information effectively provides Russia with Ukrainian order of battle — extensive information on capabilities of brigades that would be involved in upcoming counteroffensive," said Dmitri Alperovitch, a Russia analyst who is executive chairman of Silverado Policy Accelerator.
This headline and story have been updated with additional developments Friday.
CNN's Alex Marquardt and Jenny Hansler contributed to this report.